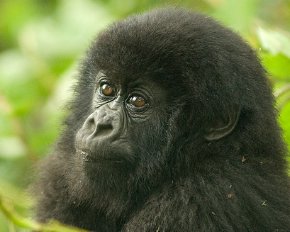 browse (1 / 4)
Nigeria is known as the Giant of Africa with a variety of mountains, grasslands, valleys, beaches and waterfalls. The Obudu Plateau is spread over an area of 40 square miles and rises 5 200 feet above sea level which makes it a giant in itself. Hiking is popular and the Obudu Ranch International Mountain Race in Cross River State leads to a tough competition between African runners and international mountain runners.
If hiking is too much hard work, there is a cable car that transports tourists and supporters to the top of the plateau. Guides are recommended on the hikes to identify the animals and bird life and keep tourists on the right road. A new tourist accommodation has been built at an altitude of 1600m in order to promote the country's natural beauty. The Obudu Ranch caters for everybody and the Gorilla Camp is situated 13 km from the hotel. A long walk or short drive to the camp allows observers to view gorillas in their natural habitat.
This is not only a recreational activity, but a scientific expedition as many visitors have conducted research on these gorillas and four small populations close to the Cameroon border in Cross River State have been identified. The Cross River gorilla is a separate subspecies that was threatened by hunters at a stage and this led to construction of a field station and enhanced ranger program. An education project aims to raise awareness of the benefits of protecting gorillas and on the ecological value of forest conservation.