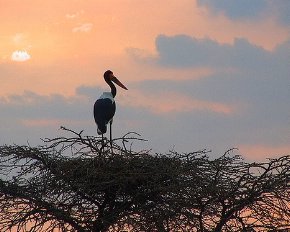 browse (1 / 4)
The Gashaka-Gumti National Park is situated in a hilly area in the northeastern part of Nigeria. The park is next to the international border with Cameroon, and to the north of the Mambilla Plateau. Visitors to this secluded region will find no roads here, but only a small amount of footpaths snaking through the wooded mountains in the direction of Cameroon. Visitors to the Gashaka-Gumti National Park would be able to take pleasure in the flourishing forests, the extensive sweeping grasslands, the fresh highland plateaus, the rocky mountains, rich wildlife and the captivating ethnic cultures. All of this is pooled within a single sheltered area.
There are only a small number of places in the world that holds such stunning surroundings and assorted animals. Gashaka-Gumti National Park is in a concealed corner of West-Africa, and without a doubt one of the Africa's best kept secrets.
The Gashaka-Gumti National Park is the biggest park there is in Nigeria, and consists of about 6,600 sq km of pure wilderness. The name of the park has been derived from Gashaka village in Taraba State and Gumti village in Adamaw State, which are two of the most historic settlements in the region. Gashaka-Gumti National Park was established as the result of a Federal Decree in 1991 when the Gashaka Game Reserve merged with the Gumti Game Reserve.
Birdwatchers would be glad to know that this is a birdwatcher's paradise, and there are a wide variety of bird species. The Gashaka-Gumti National Park is known as one of the most important bird areas in Africa. Birdwatchers are able to find more than 500 species here, and this is no overstatement. Visiting bird watchers constantly add new species are constantly added to the list by visiting bird watchers.